Welcome to Kerala Association of Washington (KAW)
---
Kerala Association of Washington (KAW) is a non-profit, non-political, non-religious organization working for the betterment of Keralites in the Pacific Northwest. KAW touches the lives of well over 2000 Keralites in the Greater Seattle area thru various educative, cultural and sports programs.

News/Updates/Events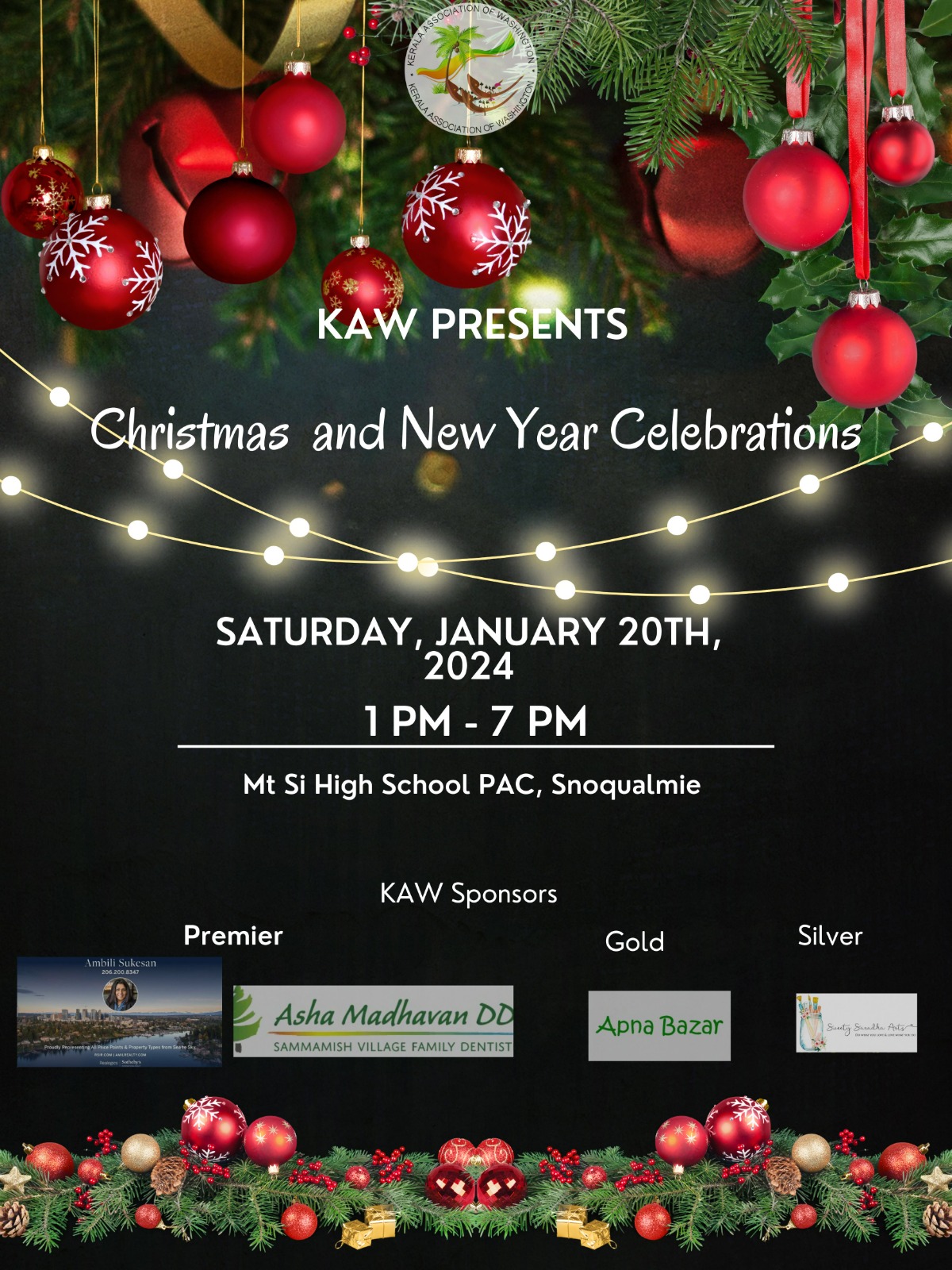 KAW Events Calendar 2023-24
KAW Seattle Community Facebook Group
KAW Seattle Community Group is the Facebook Group for the community to come together, share ideas, offer help, and keep in touch with your fellow community members. If you haven't already, please visit KAW Seattle Community Facebook Group and join the group. We will be publishing regularly through that channel.
KAW Membership - Why Should I Join?
KAW Family Membership is only $30 per year and provides Member families with:
Discounts at partnering business establishments
Free entry to all educative and selected cultural events
Discounted entry to mega Onasadya/program and selected shows
Eligibility to participate in more than 10 annual sports tournaments
Opportunity to network with professionals and fellow Malayali families
Connection to Kerala culture and tradition through KAW Malayalam classes
Opportunity to give back to the community through volunteering and charity initiatives
Platform to showcase your artistic talent in front of large audience at elite performance centers
(Membership period is March 1, 2023 - February 29, 2024)
Join KAW / Renew Membership Today
If you have any questions, concerns, or comments, please reach out to secretary@kaow.org
Meet KAW Team