കൊഴുത്ത കാളക്കുട്ടി
| | |
| --- | --- |
| Venue: | Shoreline Community College Theater |
| | 16101 Greenwood Ave N, Main Auditorium, Shoreline, WA 98133 |
| Date: | Saturday, Oct 22nd 2022 |
| Time: | 3:30 PM, 7:00 PM |
Kerala Association of Washington Charity - KAW Productions is bringing to you a theater experience reminiscent of the richness of Kerala's theater culture.
Directed by theater veteran Mr. Thampi Sam Raj and executed by our community, we proudly bring to you 'Kozhutha Kalakutty' a modern adaptation of a play by playwright Mr. T.M.Abraham.
This event which has been designed to be entertaining and engaging is coming to a stage near you in October 2022. All proceeds from this event goes to benevolent causes.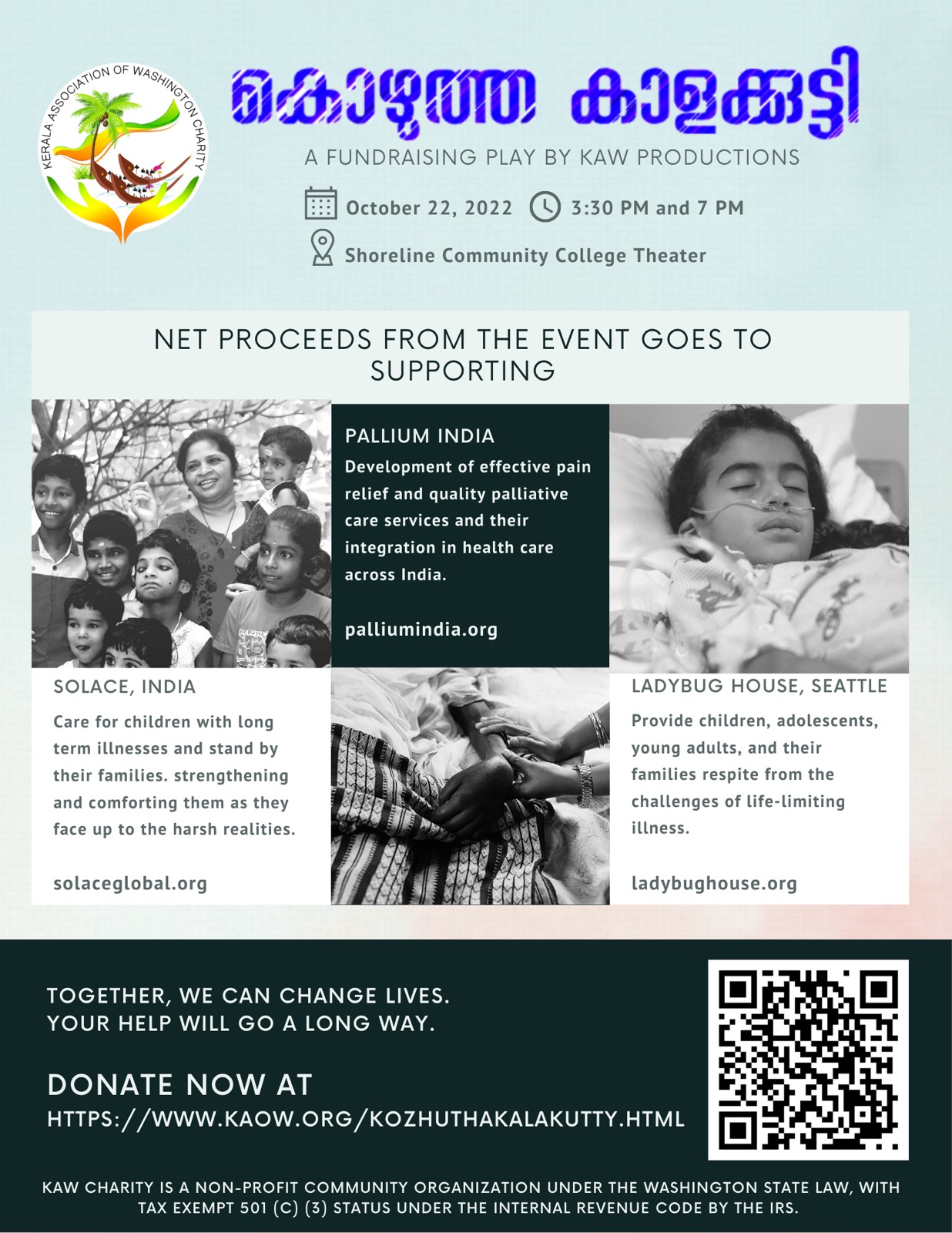 Donation via Employer: For those who can donate through your employer, we recommend using that for your donation. Look for our cause "KAW Charity – Kozhutha Kalakutty by KAW Productions" in Benevity.
Note that only eighty percent of ticket sales amount is considered as donation amount.