---
KAW Charity is a non-profit community organization under the Washington State law, with Tax Exempt 501 (c) (3) status under the Internal Revenue Code by the IRS.
You can get involved in KAW's Charity activities in many ways including donating money and volunteering support. You can also double the impact by submitting match request for the amount you donated or the hours you volunteered, if your employer supports mtaching of charity donations/volunteer hours.
If you would like to know more about KAW Charity efforts or the matching program supported by various employers, Please send an email to
KAW Charity
Please use the PayPal donate option below to donate money
Charity Fundraiser Updates...
Fundraiser/Distribution Summary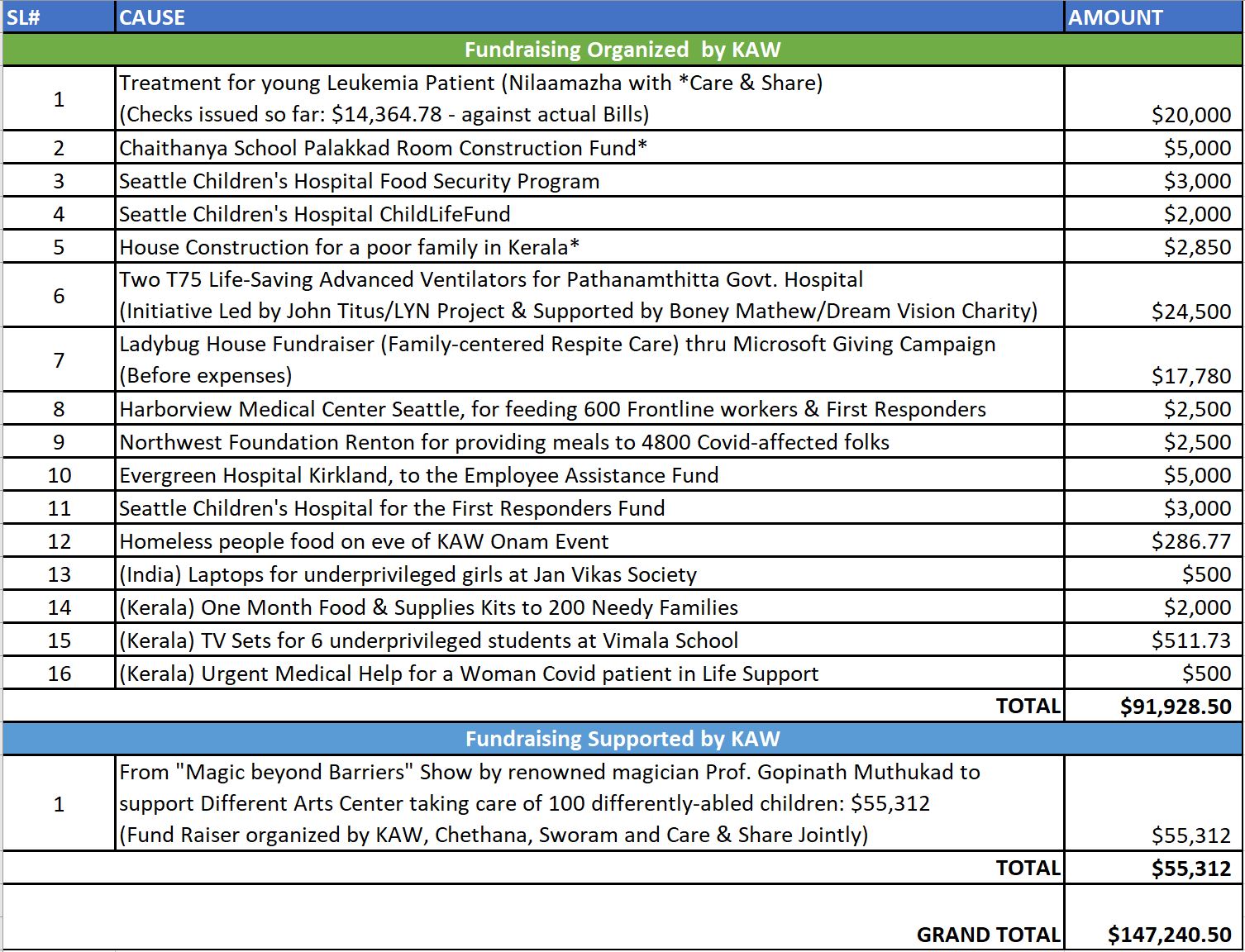 ---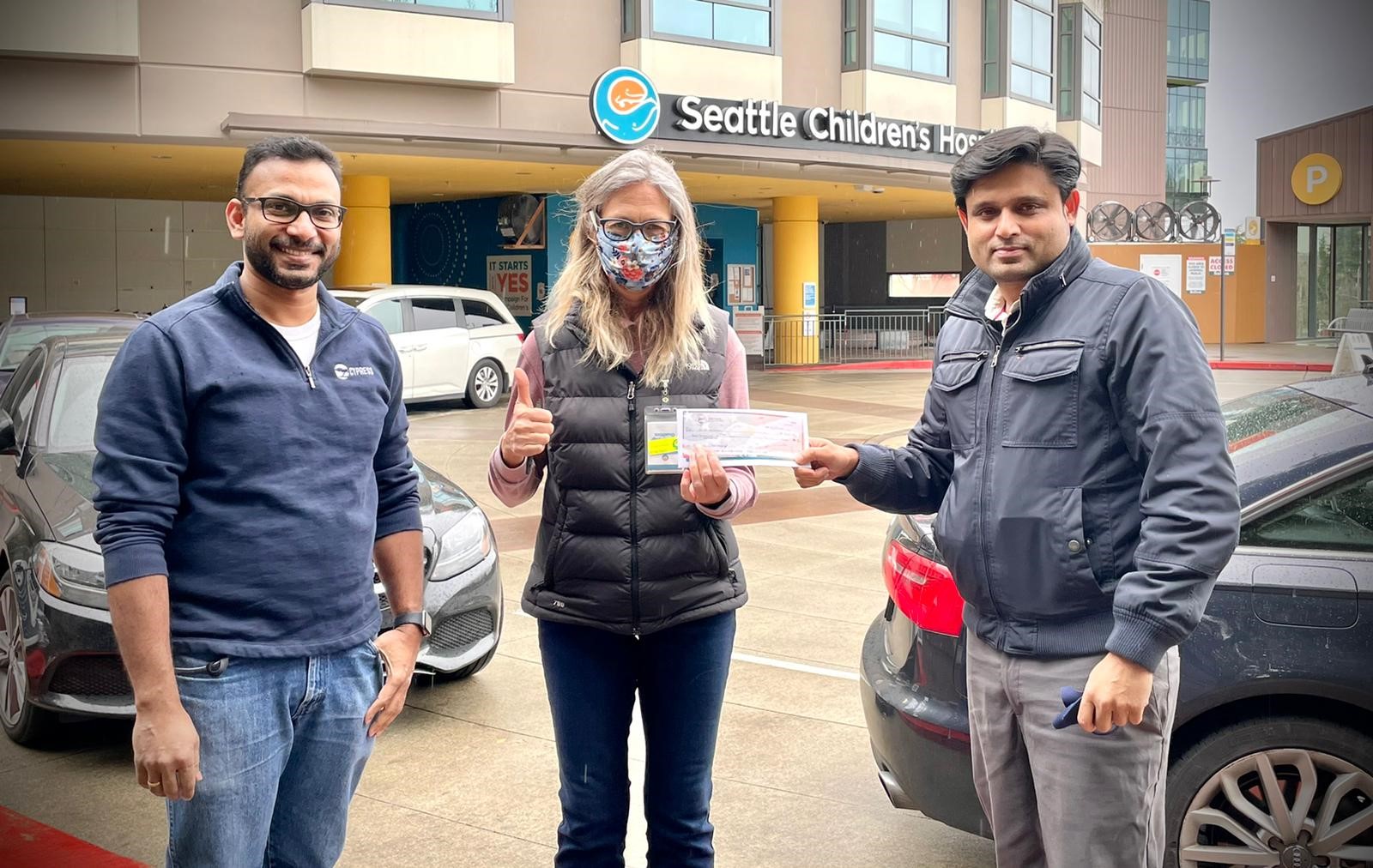 Handing over the $5K ($3K for Food Security Program & $2K for Child Life Fund) Check to Seattle Children's Hospital
---
COVID 19 Relief support Fundraiser Distribution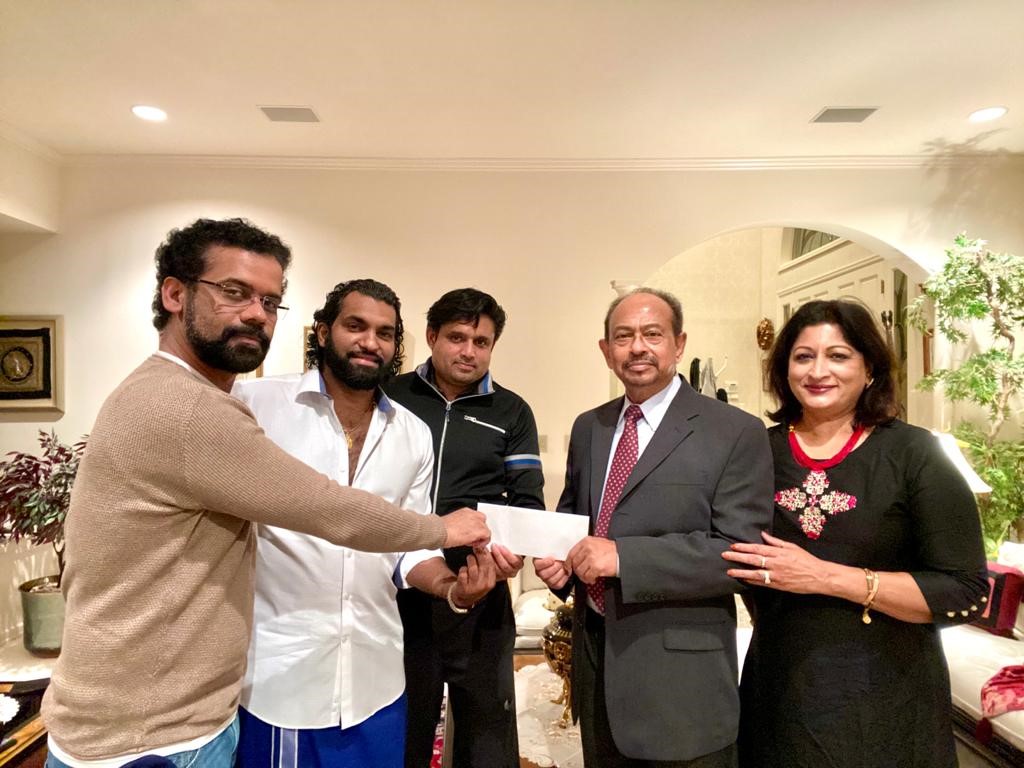 ---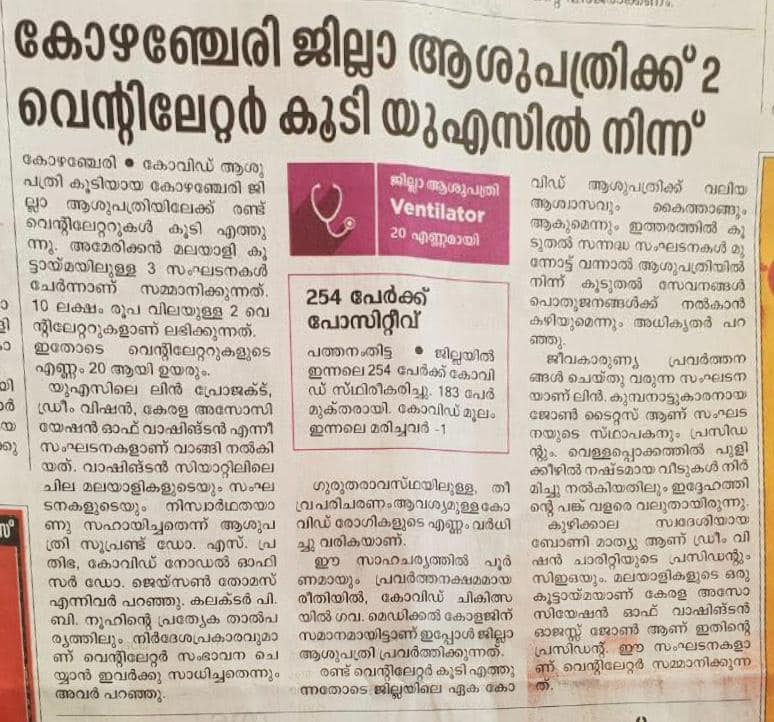 ---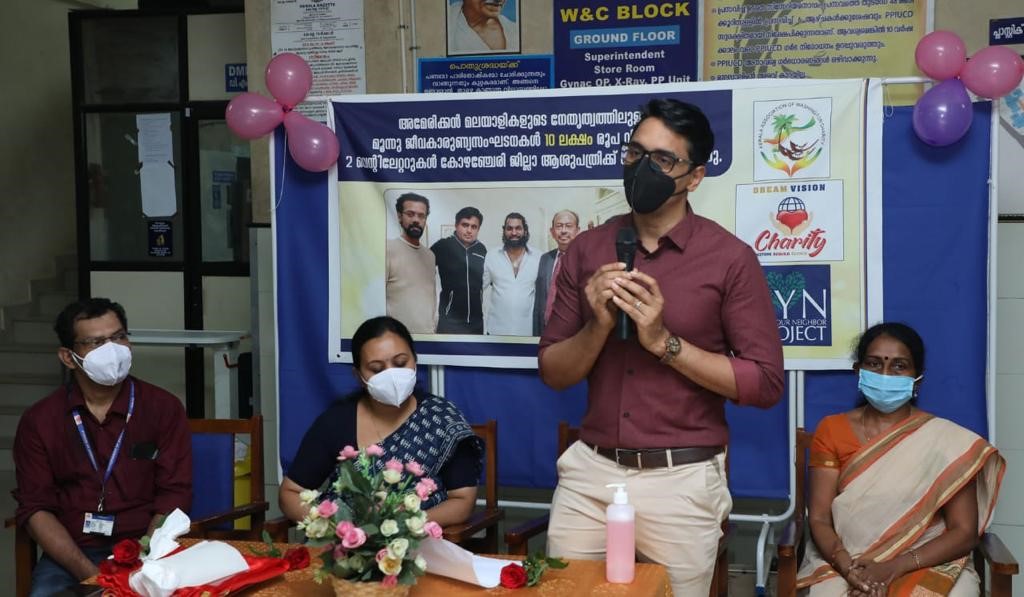 Pathanamthitta District Collector P.B Nooh at the ventilator hand over function
---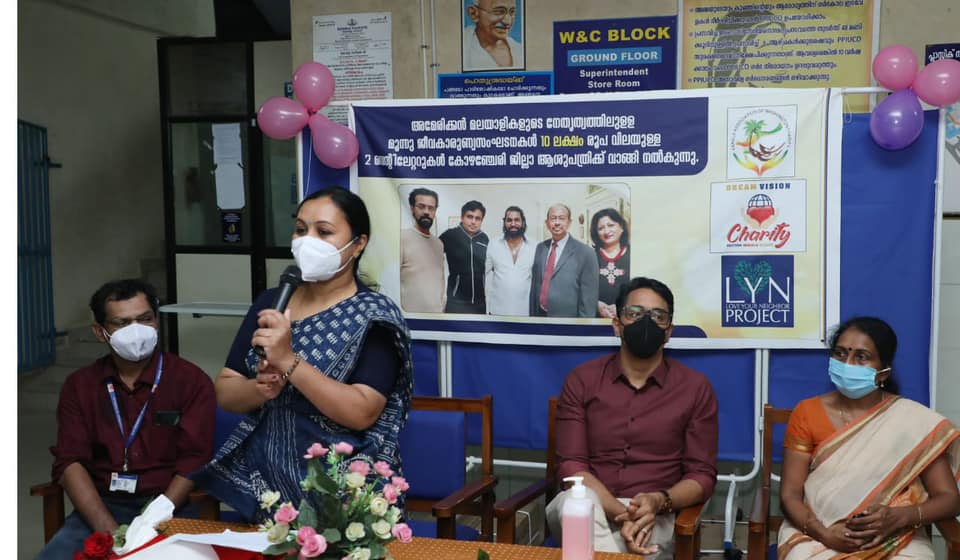 Aranmula MLA Smt. Veena George at the ventilator hand over function
---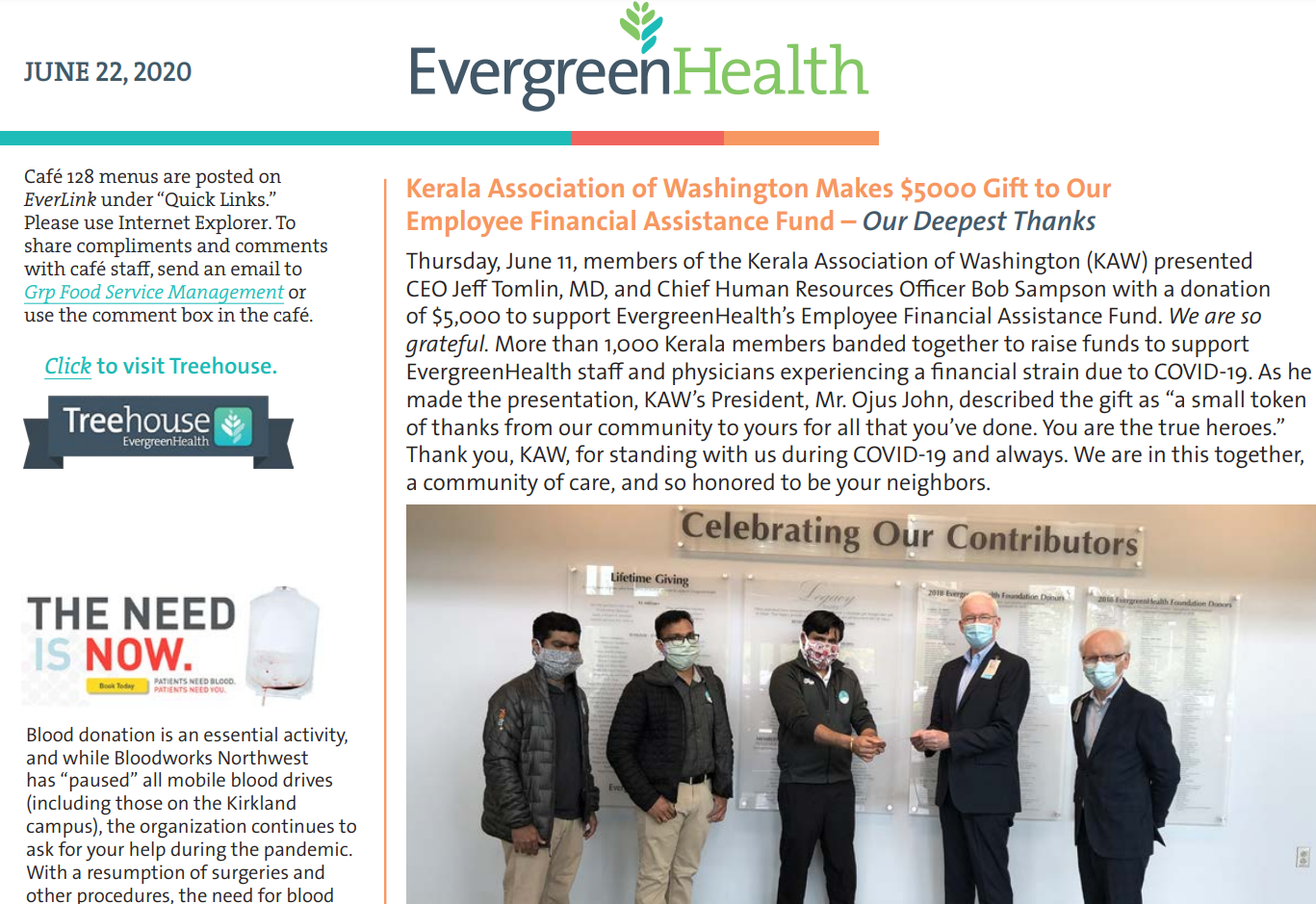 Handing over the $5000 check to the Employee Assistance Fund to support Kirkland Evergreen Hospital's COVID Releif Support efforts
---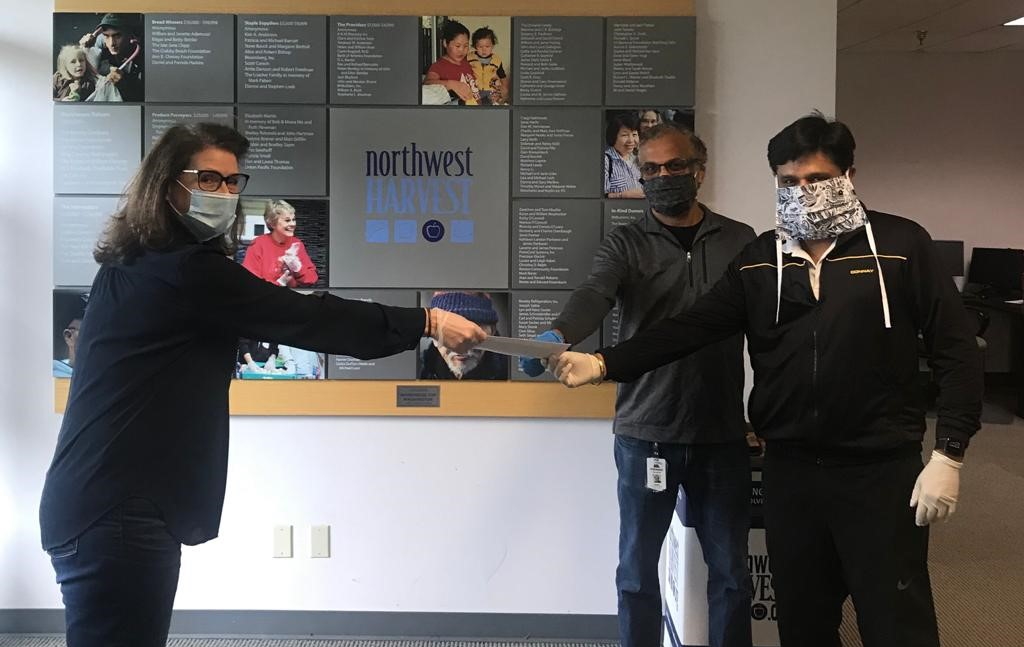 Handing over the $2500 Check at Northwest Food Donation Center
---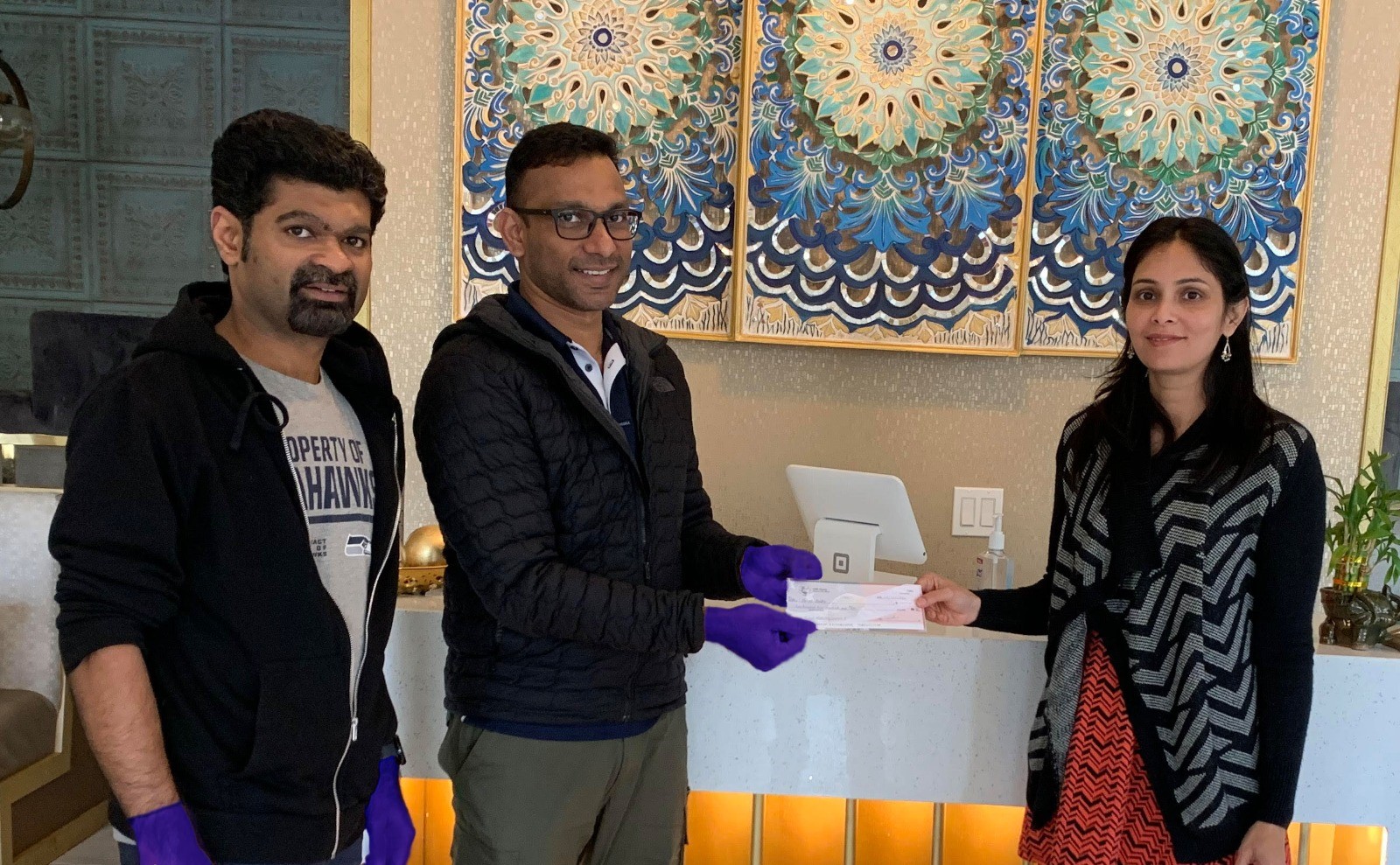 Handing over the first check to THAAL Restaurant Bellevue for Harborview Medical Center, Seattle for feeding 600 Frontline workers/First Responders
---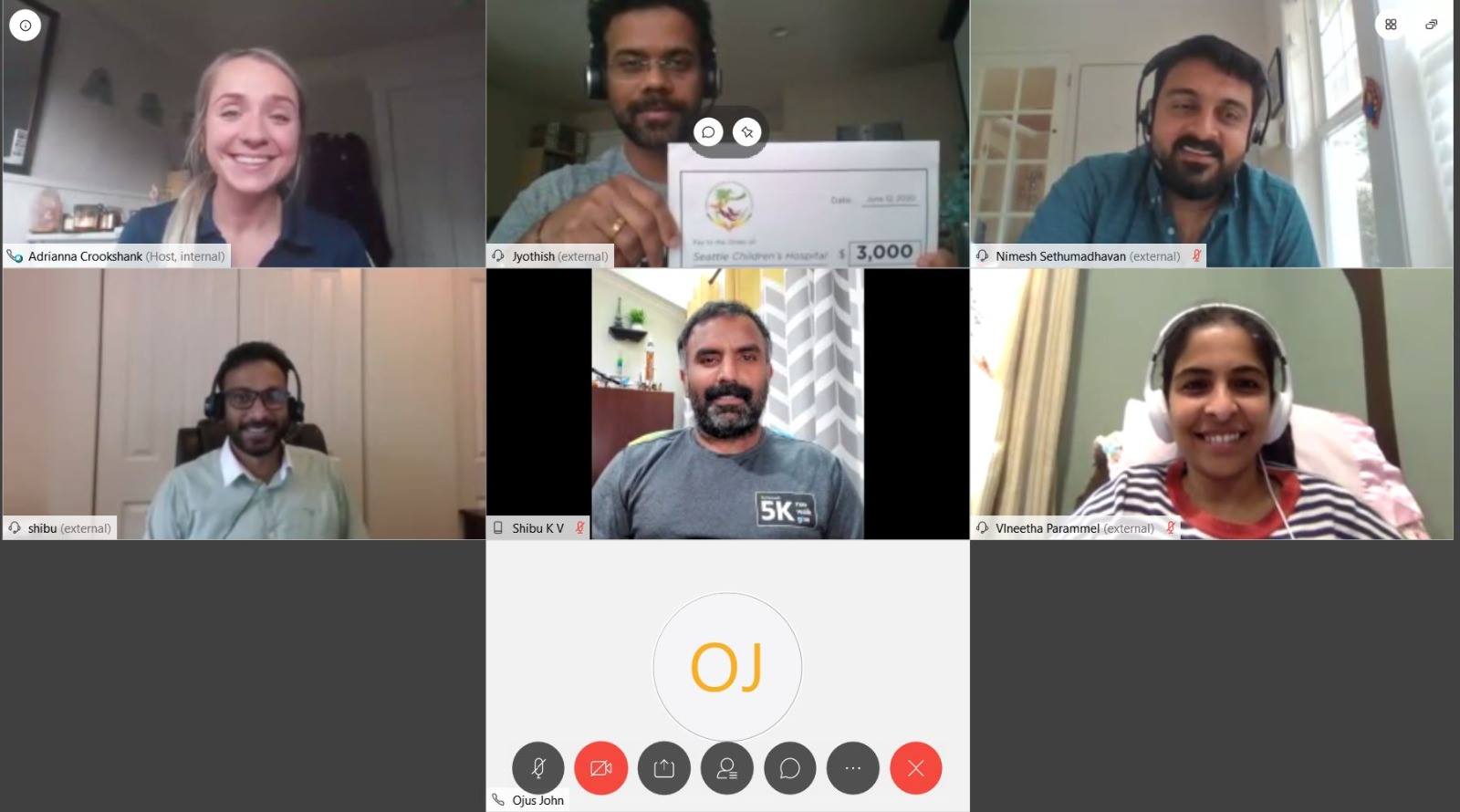 Handing over the $3000 Check to Seattle Children's Hospital
---
Please visit here for more deatils about our COVID 19 Relief Support fundraiser program
---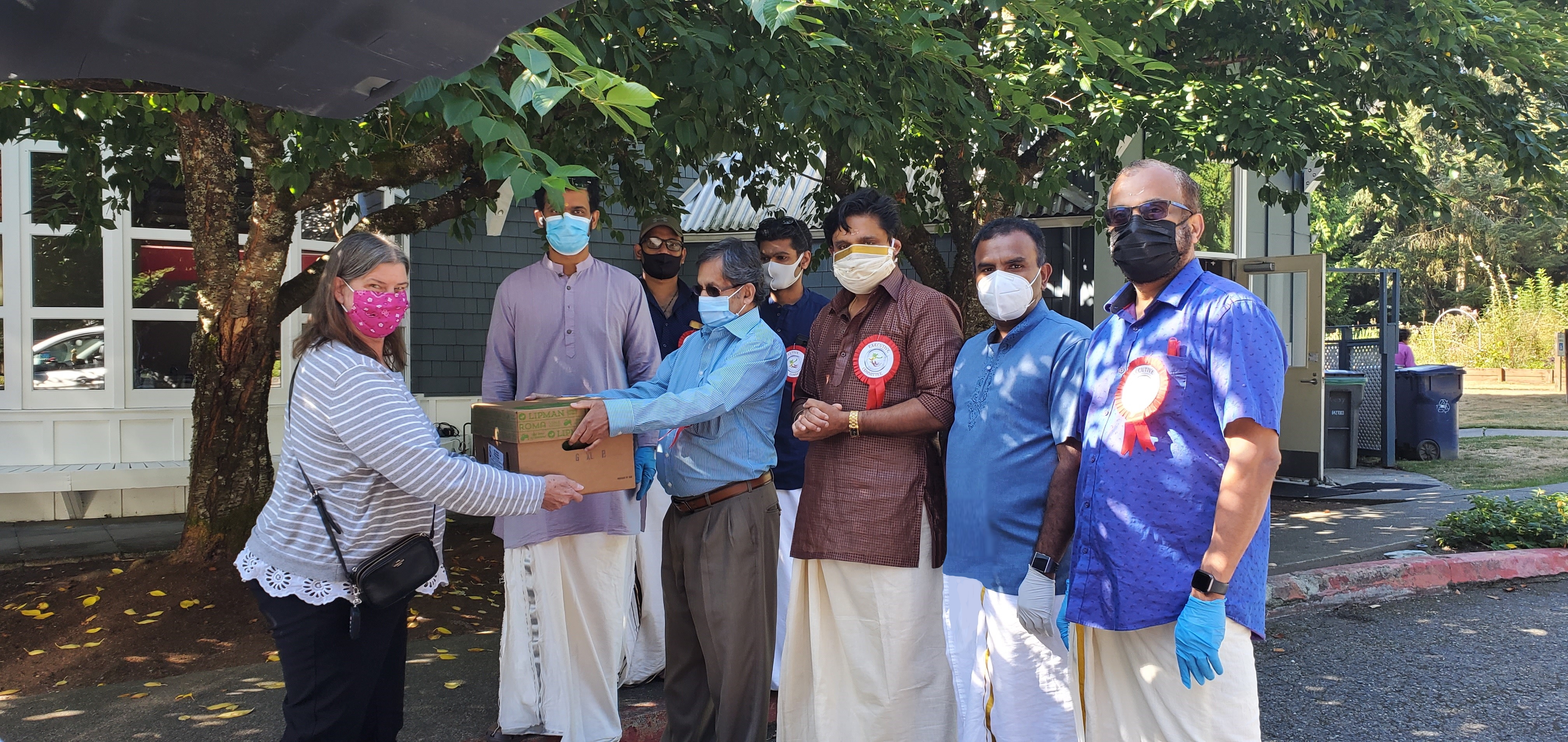 Handing over the lunch to feed the needy, during Onasadya distribution
---
Ladybug House Fundraiser
Ladybug House - building Washington's first family-centered respite care home for children, adolescents and young adults with life-threatening illnesses.


"If we cannot add days to the life of a child, we will add life to their days"


As a nonprofit, Ladybug House will offer intermittent stays to families who are caring for their children with life-threatening illnesses so they can have time for rest and quality time together. Ladybug House will have two options for stay: one for the entire family and the other for the child to stay solo. Ladybug House will be an option beyond the hospital or home environment for end-of-life care offering an extra layer of support. Ladybug House will consist of an interdisciplinary team of healthcare professionals, specially trained pediatric staff, and volunteers who provide 24/7 loving care and support. This care will be provided with no out of pocket cost to the family. Check out here for more information about Ladybug House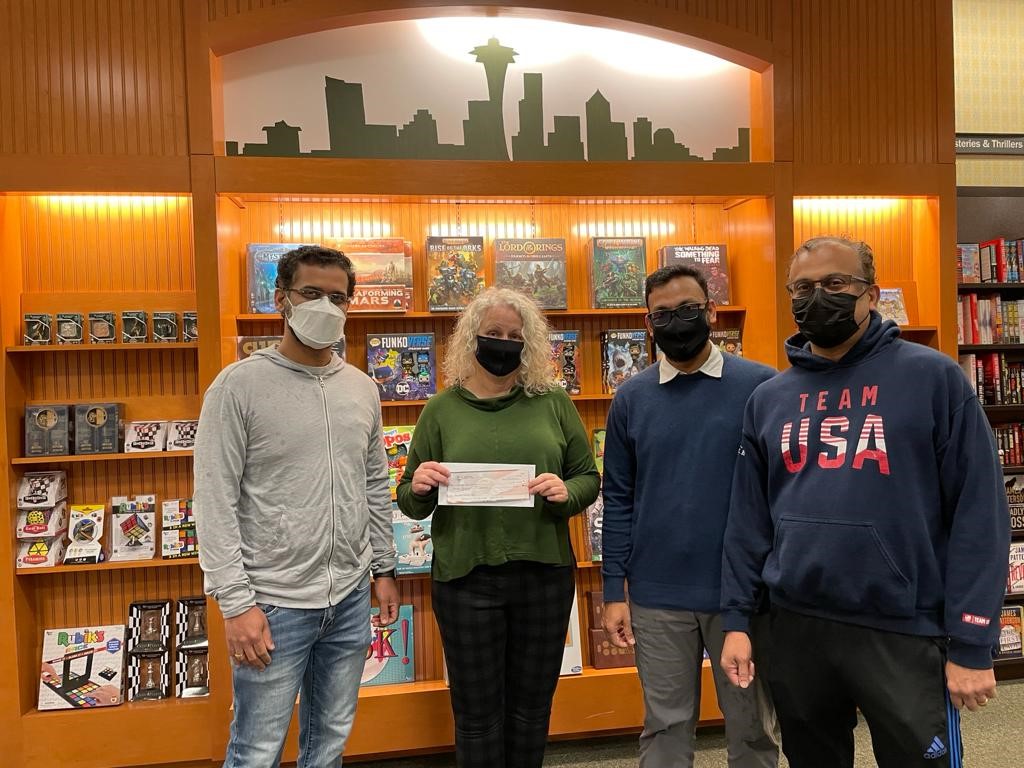 Handing over the $18,000 Check to Suzanne Gwynn R.N., Founder Ladybug House
Nilaamazha Live Music Show : Fundraiser for supporting Megha's tretament and Ventilators for Pathanamthitta Govt. Hospital (2020).

COVID-19 Relief Efforts : A Community Fundraiser for supporting COVID 19 relief efforts (2020).

Mudranguleeyam : A Community Fundraiser for Seattle Children's (2019).

Manikkalal Subramanian Fundraiser - Completed (2019)